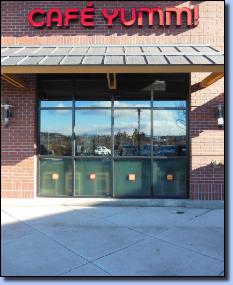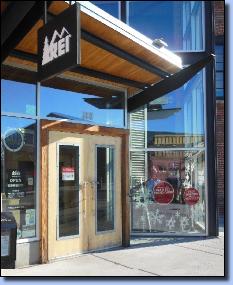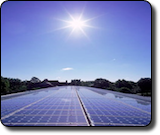 Solar panels lose 30% of their potential output when they're dirty. We make sure they're clean and powerful..
Solar Panel Cleaning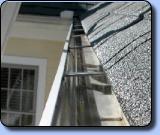 Are your gutters full of leaves and debris? We offer gutter cleaning so your gutters keep flowing smoothly.
Gutter Cleaning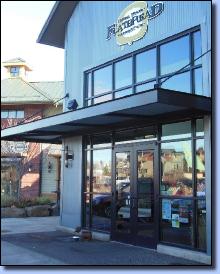 If you've been around long enough, you'd know that back in 1984, when Crystal Clear Cleaning cleaned their first windows in Central Oregon, Bend was a bustling little town of only about 23,000. Take a look around and you can see the evidence of our population growth everywhere! With the increase in population, we have seen an equally impressive growth in businesses locally. Conscientious business owners and managers recognize that more often than not, their customers see their windows before they see them or their products and services. Wouldn't it be great if they could see your storefront with Crystal Clear windows?
Crystal Clear Cleaning offers special pricing for storefronts scheduled with our regular routes. We currently have routes in all major communities in Central Oregon. We serve different areas every week, taking care of storefronts all over Central Oregon. From Madras to Sunriver, Sisters to Prineville… If you're doing business in Central Oregon, we can be there to take care of the regular maintenance of your windows.
Whatever your specific needs are, we can help! With multiple options to meet your needs for your desired service and frequency, we can come up with a schedule that works for you and your business.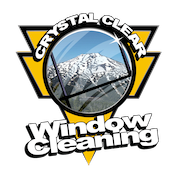 While we're there, don't
forget about some of the
other cleaning services
we have to offer.
Other services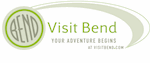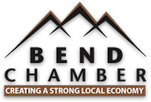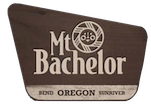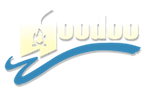 Crystal Clear Cleaning is locally owned and operated in Bend,Oregon.
We support local businesses all over Central Oregon

Bend Oregon Storefront and Route Services
Many of our commercial route work customers have been having us clean their windows on a weekly, bi-weekly, or monthly schedule for years, some going back to our origination. So as you look out your windows… Think of how great it would be if they were truly clean and allowing all that Central Oregon sunshine in! (And then CALL US!)