ADDITIONAL CLEANING SERVICES
Are you one of the many Central Oregonians harnessing the power of the sun, by utilizing solar panels to cut the costs of heating and providing electricity to your home or business? If so, are you having them regularly cleaned? Are you aware that: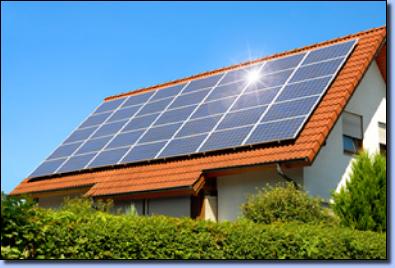 Over time, solar panels will collect dirt, debris, etc… causing them to become dirty

Studies have proven that when dirty, the potential output of your solar panels is reduced by about 30%.

A study done by Google, at their own facilities, showed that cleaning their panels resulted in a doubling of those panels' energy output.

Most solar panels are designed to last 30 years; however over time, dirt, dust, bird droppings, etc. can accumulate and actually become baked onto the glass protecting your panels, and lower the energy output.

Many solar panel manufacturers actually require regular cleaning of your solar panels to maintain all conditions of the warranty
The solution to these issues is simple...call Crystal Clear Cleaning to have us come take care of the cleaning. We use our innovative system that utilizes water in its purest form, to clean your panels and leave them clean ten times longer. We utilize NO chemicals or detergents that may leave a residue on your panels that will only attract future particulates to your panels. Using our purified water-fed pole systems offers you peace of mind in many ways:
1. Your panels stay cleaner longer (no chemicals or detergents)

2. No ground water is used, which in Central Oregon, will eventually lead to mineral deposits on your panels (effectively clouding the glass permanently)

3. It's safer! We are able to use telescoping poles to reach your panels, so we are not even touching or leaning on the panels.

4. It's environmentally-friendly! Seems silly to use a product that might be potentially damaging to the environment on a product designed to help the environment, doesn't it?

5. Longer life for your panels. Replacing your solar panels can be costly. Protect the life of your investment, by keeping them clean

!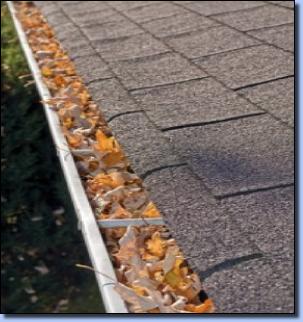 Maintaining clean gutters should be an essential part of your home maintenance schedule. Gutters are responsible for collecting the water that falls on your home from rain, snow, etc., and helping to funnel it to the downspouts and ultimately away from your home. However, if you never clean your gutters, eventually, they will become clogged and make it nearly impossible for water to flow through and away from your home. If that happens, it can be assured that the water will find somewhere else to go, and it will not likely be where you would like it to go.
Here in Bend, we are blessed with a plethora of trees. Although beautiful, trees are probably the biggest culprit in clogging your gutters. From the seeds and seedlings that fall in the springtime, the branches that are blown off in high winds, to the leaves and pine needles falling in the fall… eventually your gutters may find themselves clogged…
We at Crystal Clear Cleaning will hand clean your gutters, scooping out all the debris and removing it from your property. (Although we have a number of clients that request we leave it on their property, so they can add it to their compost piles.) Once we have actually removed all the debris, then we will run water through your gutters to ensure the downspouts are free flowing…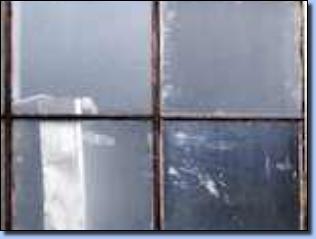 Water spotting is a term used to refer to the spotting that appears on your glass over time from the minerals and silicates in our ground water. Water left on your glass will eventually evaporate away, leaving the mineral deposits behind. Initially, you may not even notice that the minerals are accruing, and may even just assume your window is dirty. However, if left alone, the deposits will eventually begin to build into a thick white layer of crust. It will continue to build, giving your glass a hazy and thick texture. If dealt with early on, mineral deposits can be fairly easily removed. If left alone for an extended period of time, they can eventually actually etch in to the pores of the glass. The sun's intensity can also work to help to "bake" the deposits on the glass. Left alone too long, and they become nearly impossible to remove, leaving replacement of the windows as your only option to be able to see through your windows again.

Call us at Crystal Clear Cleaning to have our technicians come out to remove the water spotting on your glass. Our crew will determine which method to utilize to remove the spots on your glass in the most effective manner. Caught early enough, we may be able to remove the spots manually with some extra elbow grease; however, more stubborn stains may require a chemical restoration to get rid of those obnoxious spots obscuring your views…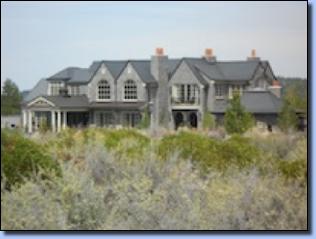 Although we have been assisting our longtime clients with basic property maintenance and caretakers' assistance for years, we have only recently added it to the list of our many services available.
Do you have a second home in Central Oregon? Or are you one of the many that would like to live here, but can only manage to come up for a vacation now and then… Whatever your needs, let Crystal Clear help to alleviate the hassles of vacationing in our outdoor wonderland or maintaining your home away from home.
Beginning with your initial contact, we can determine what your needs are and tailor a plan to meet those specific needs. Every client is unique, and therefore, we do not have a cookie cutter formula for these services.
Crystal Clear can help with any number of tasks, including, but not limited to: Assistance with the details of planning your vacation, such as helping with reservations, be they for dinner or a luxury vacation home; activity planning and itineraries; equipment rentals; group tour planning; directions and suggestions to Central Oregon's BEST of everything: food, recreation, breweries, the list goes on.
If your second home is here in Sunny Central Oregon, contact us to help with basic caretaker tasks and scheduled maintenance. Need someone to come winterize your home? What about someone to set up landscaping maintenance? How about someone to take care of the beautiful plants in your home, or even your fish tank? Do you keep a car garaged at your second home and need someone to help with the maintenance, so that you need not do it during your limited time here? How about someone to simply get it ready for you when you arrive? We can open the home up for you, do your initial grocery shopping and pantry stocking, double check that all your third party service providers are aware of your return, and the list goes on!! Let us know what you would like to have done, even if you don't see it here! Just ask us! Chances are, we can absolutely do that for you!!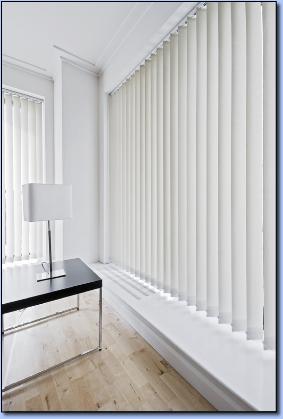 Crystal Clear Cleaning can also clean your mini-blinds for you. We currently handle mini-blind cleaning in one of two primary ways. Depending on the type of blinds that you have, we will determine if your blinds can effectively cleaned while hanging in place or if they will be more effectively cleaned at our shop. If we can, we clean using a unique "wash & wax" type cleaning, that not only cleans your blind, but will also leave a protective layer on the blind to help keep the dust from accumulating as quickly. If we need to remove the blinds and bring them to our shop, we will do so and return them to you within 24 hours.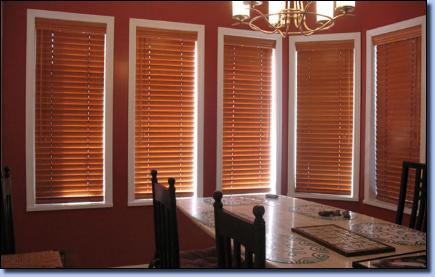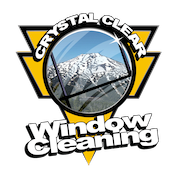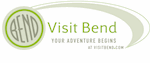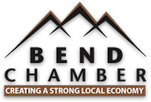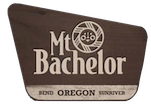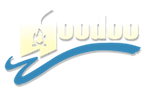 Crystal Clear Cleaning is locally owned and operated in Bend,Oregon.
We support local businesses all over Central Oregon

Hard Spot Water Removal Video
This short video will demonstrate how Crystal Clear Cleaning can help remove stubborn hard water spots from your windows with our Acid Free Spot Removal System