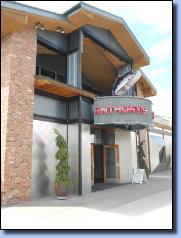 "We have used Crystal Clear Cleaning for the exterior window cleaning of many of our office buildings for years. They have been great in terms of the quality of service, quality of the cleaning and reasonable rates. They are reliable and they get the job done right the first time around!"
--Kristine Parker, Operations, William Smith Properties, Inc., Bend, Oregon
"Crystal Clear Cleaning does a great job keeping the NorthWest Crossing Neighborhood Center businesses' windows to the world clean! Crystal Clear is customer service oriented, timely and conscientious."
--Christi Haynes, West Bend Property
"Crystal Clear Cleaning has proven time and again that they really are the best in Central Oregon. I have been using Chris and his crew for over 20 years, on both my own home(s), as well as many of the homes that I list as a realtor. They have always done a superb job on tough situations, like windows on historic homes and on construction sites. They are always great to work with, from beginning to end… Starting with the scheduling coordination in the office, all the way through to the completion of the job. They are always quick to respond and manage to work even last minute, time-sensitive jobs into their schedule for me. Currently, they clean the windows on my home on a monthly basis… I know I can always count on them! I continue to refer them to friends, family, and clients, simply because they are the best!"
--Bobbie Strome, Bend, Oregon
"Thank you so much for the fabulous job on my windows! The gentleman you sent out did a great job. We would like him to do our windows next summer too. Thanks for hiring such great employees!"
--Linda S., Bend, Oregon
"Your crew is wonderful! Thank you so much for coming out on such short notice, both the first time I called, and when I called back to request more work. Next time I will be smarter and have the deck glass done at the same time as the house! Cesar is so nice, good, and fast! He did the deck glass in less than an hour. It really looks great! Thank you again!"
--Margie J., Bend, Oregon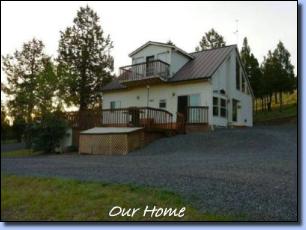 We have used the services of Crystal Clear Window Cleaning for the past 4 or 5 years, AND WE COULD NOT BE MORE SATISFIED!
Our home is perhaps an hour and a half from their office... and they have NEVER hesitated to accommodate our remote area and time-frame.
Excellent service and always a 'job well done'...
Best regards,
David and Elaine Budden
Yelp Reviews for Crystal Clear Cleaning:


"Crystal Clear does such a wonderful job on our windows. They've been doing our windows for years. Always professional and friendly.
I would recommend them to anyone."
--Robin Coats
"Dependable, reasonably priced, high quality window cleaning - - that's what comes to mind when I call on Crystal Clear Cleaning, Inc. for service. The staff are experienced, friendly and accommodating. I have several "difficult to access" windows that have been cleaned using safety hooks, installed by Crystal Clear Cleaning. I have no hesitation in recommending that Crystal Clear Cleaning, Inc. be considered whenever window cleaning needs arise."
--Bogdan D., Bend, Oregon
"Crystal Clear Cleaning's crew does a fantastic job and is always neat and clean while on the job site. Our customers compliment how friendly their crew is while they're here. Crystal Clear Cleaning gets a five star rating from us EACH AND EVERY TIME! Consistently good work and affordable pricing is why we use them to professionally clean all of our facilities windows inside and out."
--Gena from windowcleaningconnect.com
"I was thrilled to be asked to provide a testimonial for Crystal Clear. Crystal Clear has provided the best price for window cleaning in my 8 years of property management. They take it a step above, Lauren will call to remind me of schedules, the techs make sure they are on task, and I have the confidence that it will be done right. In the world of property management any vendor who steps up to make your job easier is a no brainer! Thanks Crystal Clear!"
Compass Commercial Real Estate Services
--Tina Castillo, Operations Manager
"Thank you for a job well done. I didn't know how dirty the windows were until your guys cleaned them."